( Formerly of "For Mystic Minds" & "Psychic Eye Book Shops"- Green Valley)
Lori's Guiding Star
2510 Wigwam Pkwy. Suite 101
Henderson, NV 89074
*** FOR APPOINTMENTS CALL ***
702/260-0301




July 2016 Insights:
"Summer is the time when one sheds one's tensions with one's clothes,
and the right kind of day is jeweled balm for the battered spirit.
A few of those days and you can become drunk with the belief that all's right with the world."
~Ada Louise Huxtable
"Many public-school children seem to know only two dates: 1492 and 4th of July;
and as a rule they don't know what happened on either occasion." ~Mark Twain
"This, then, is the state of the union: free and restless, growing and full of hope.
So it was in the beginning. So it shall always be, while God is willing, and we are strong enough to keep the faith."
~Lyndon B. Johnson
This country will not be a good place for any of us to live in
unless we make it a good place for all of us to live in. ~Theodore Roosevelt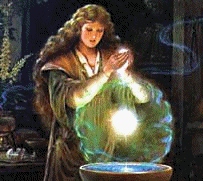 Life is a never-ending quest; however, unlike the 3 Wise Men of biblical tale, most of us do not have a Guiding Star. Luckily the Universe has a way of providing Guides when we need them the most. Like a compass, Lori can help you find your direction on your journey through life. Using the skills & gifts of her Russian ancestors, Lori can provide remarkably accurate insights into the choices facing you. Lori is a featured Psychic on Radio & TV.

Now, let Lori be your Guiding Star on your journey....

Guest Visits: