( Formerly of "For Mystic Minds" & "Psychic Eye Book Shops"- Green Valley)
Lori's Guiding Star
2510 Wigwam Pkwy. Suite 101
Henderson, NV 89074
*** FOR APPOINTMENTS CALL ***
702/260-0301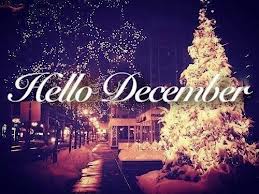 Happy Holidays

Merry Christmas
Blessed Yule
December 2014 Insights:
"Yule, is when the dark half of the year relinquishes to the light half. Starting the next morning at sunrise, the sun climbs just a little higher and stays a little longer in the sky each day. Known as Solstice Night, or the longest night of the year, much celebration was to be had as the ancestors awaited the rebirth of the Oak King, the Sun King, the Giver of Life that warmed the frozen Earth and made her to bear forth from seeds protected through the fall and winter in her womb. Bonfires were lit in the fields, and crops and trees were "wassailed" with toasts of spiced cider."
"Happy, happy Christmas, that can win us back to the delusions of our childhood days, recall to the old man
the pleasures of his youth, and transport the traveler back to his own fireside and quiet home!"
- Charles Dickens
"Blessed is the Season which engages the whole world in a conspiracy of Love!" ~Hamilton Wright Mabi
"December's wintery breath is already clouding the pond, frosting the pane, obscuring summer's memory..." ~ John Geddes
2015 UPDATE: Regretfully, starting Jan. 1, 2015
I will raise the price on 1 Hour Readings by $10.
As with everything in life, costs in invoved in running a business creep up over time.
This will ONLY affect the 1 Hour Readings everything else will remain the same pricewise.
It's the 1st time since I opened my Office that I've to do this.
I THANK YOU for all your continued support throughout these past few years.

Read on for December...Please check out my Bookstore ... Phone Readings are always available as well...
Check out my new friends who are also sharing my Horoscopes with their readers:

Drop by and say "HI" to Sylvia, Stephy & their crew!!
Love & Light, Lori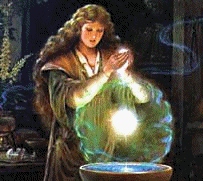 Life is a never-ending quest; however, unlike the 3 Wise Men of biblical tale, most of us do not have a Guiding Star. Luckily the Universe has a way of providing Guides when we need them the most. Like a compass, Lori can help you find your direction on your journey through life. Using the skills & gifts of her Russian ancestors, Lori can provide remarkably accurate insights into the choices facing you. Lori is a featured Psychic on Radio & TV.

Now, let Lori be your Guiding Star on your journey....

Lori invites you to check her out for FREE:
Send ONE QUESTION to her & she'll reply.
(We do mean ONE question only:
if you want a reply!)




Guest Visits: